Streaming requires people to have an audience if they want to succeed. Audiences and viewers are often hard to obtain when you are a beginner streamer and really have nothing to offer, or rather, you do not know what you should offer to your fans. Having a fan base is great, but having a stable fan base is even better. Here is how you should approach streaming if you want to have a stable fan base.
Being Consistent – Having a Schedule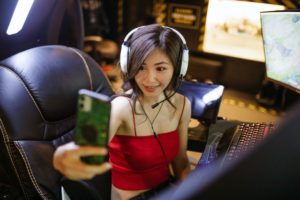 Streaming is mostly about consistency. Being online at the right times and keeping your potential fans and current fans in the loop about when and how much you are going to stream will help them follow you on a regular basis. For those who have tight schedules, knowing that their favorite streamer is running from 16h until midnight is great, because they know when you will be up. This way, your viewers will always know when to tune in.
Being Consistent with Games
Fans like a streamer for the gameplay, if they are proficient in a single or multiple games. Or, they like a streamer for their personality and playing the game is more of a distraction while they talk and create content for the viewers. Choose one game and stick with it, for starters, unless you are already charming or likeable, whereupon you will likely be watched no matter the game you play.
If you are a gameplay wizard, then choose multiple games where you can express your skills. Fans will love seeing that.
Interacting with the Viewers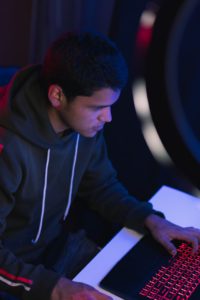 Viewers love interaction. Watching a streamer who does nothing to interact with their viewers is definitely not as enticing as one who constantly peeks at chat and is interactive in every sense of the word.
This is very important for building a community. Viewers like to feel that they belong and a streamer can make them feel that way.
Read the chat, interact with the viewers and talk to them. Remember to thank subs and donations, as well as to read and give commentary when necessary.
Read the Viewers – Are They Game or Streamer Loyal?
Some popular Twitch streamers lost plenty of viewers, as in, 15k or more, even, when they switched video games. Not everybody should play a single game and live by it. Some people cannot handle that or do not want to, if we are to put it simply.
Take a good critical look at your viewers and see whether they are there for the stream or the game that you are playing. That way you will know how many of them will be there even if you switch games (which should not be an issue).
Follow these tips if you want to build a loyal viewership.